Established in 1999 in Sofia, Bulgaria, Edition Elm is an enterprise of Ivaylo Hristov – trombonist, arranger and conductor. We publish sheet music of his own arrangements for trombone ensembles, for brass quintet, and for various mixed brass ensembles. Our catalogue includes also music, scores, and parts of contemporary Bulgarian music for trombone and bass trombone accompanied by piano, organ, harp or orchestra, as well as full orchestra scores, string quartet, books and CDs.
We publish Urtext first editions of the last piano works by the great Bulgarian composer Pantcho Vladigueroff, all composed in 1970s – six books of piano miniatures as well as his complete works for two pianos in thirteen titles.
Edition Elm is a member of the Bulgarian copyright society Musicauthor.
Please pay attention to our order policy in payment, shipping, delivery, and discount options.
Our efforts through the years in spreading the Bulgarian musical heritage out were encouraged by renowned artists and pedagogues by their reviews.
Catalogo di spartiti musicali, CDs e Libri
Quintetto d'Ottoni – pezzi classici trascritti da Ivaylo Hristov.
Gruppo d'Ottoni – musica per varie formazioni d'Ottoni trascritta da Ivaylo Hristov.
Trombone Quartetti, Trio, Duetti, Canoni – trascrizioni di Ivaylo Hristov.
Trombone e Trombone basso assolo – accompagnato da pianoforte, organo, arpa, orchestra.
Pianoforte – musica per il pianoforte solo da Pantcho Vladigueroff e Mario Angelov.
Due Pianoforti – completare le opere per pianoforte duo di Pantcho Vladigueroff in Urtext.
Pantcho Vladigueroff – Prime edizioni dell'opere ultime per pianoforte e due pianoforti in Uttext.
Clarinetto – repertorio solo bulgaro.
Quartetto d'Archi – Quartetto d'Archi per Milcho Leviev.
Pratiture d'orchestra e materiali noleggio – musica bulgara contemporanea per orchestra.
CDs Audio & Video – Registrazioni di musiche per due pianoforti, e per trombone e pianoforte.
Libri – Libri e metodi musicali (in bulgaro).
Ordine, pagamento, consegna, sconti
Press the yellow Add to cart button for a payment via PayPal or check the PayPal box on the Order form to send the amount due to pay.
We temporarily do not accept card payments and hope these will be available again.
Please contact us if you'd prefer bank or money transfer and optionally Western Union or MoneyGram.
All retail orders are being SHIPPED FOR FREE WORLDWIDE.
Delivery follows upon reception of payment. It takes up to 1 or 2 weeks, depending on the destination.
Your invoice is being attached to the shipment.
Bundle orders in packages as set bellow (and on page 5 in the print order form too) get 10,7% – 24,2% discount.
| | | | | | |
| --- | --- | --- | --- | --- | --- |
| Il numero ∴ Descrizione dei pacchetti musicali ∴ Acquista ora | Cat. N Ί | Pz. | Prezzo | Tu paghi | Risparmi |
| EB5Brass Quintet arrangements of Ivaylo Hristov | | | | | |
| EF5Tutti 5 Danze da Il cappello a tre punte | | | | | |
| ET8Trombone Ensembles arr. of Iv. Hristov | | | | | |
| ES1Bulgarian Music for Solo Trombone | | | | | |
| EP7Pantcho Vladigueroff – Piano Works | | | | | |
| ED7Pantcho Vladigueroff – Works for 2 Pianos | | | | | |
| EV7Pantcho Vladigueroff – Complete set | | | | | |
If you still need a bunch of music, but not a package among listed above, we offer 10% rebate on any retail order greater than 12 copies. In this case please print this order form and send it back duly completed.
We offer FREE SHIPPING & DELIVERY WORLDWIDE on all discounted orders too!
Distributors and wholesalers please consider this form and contact us for further details.
Recensioni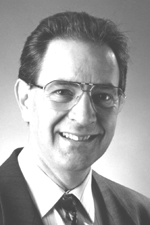 Edition Elm manager Ivaylo Hristov has compiled a wonderful collection of original brass works and transcriptions in his Edition Elm catalog. He has chosen many works that are not otherwise available, so he does the brass community a great service. His attention to Bulgarian music is especially gratifying, in that he is introducing some very interesting new works. His transcriptions are well-chosen and well-done, although sometimes quite challenging.
Congratulations for an excellent effort.
Former Professor of Trombone
University of North Texas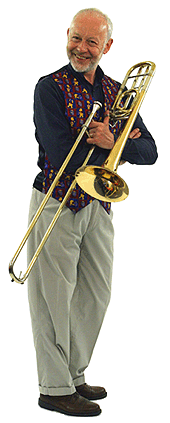 For half a century, the contemporary culture of Eastern Europe was closed to us in the West. Towering beacons shone through the gloom, but our knowledge was largely restricted to those masters who either transcended the Iron Curtain, or who left to teach and compose in the West. Since 1990, a whole new world has opened up, revealing the wealth of creativity which thrived beyond our hearing – each nation swallowed by the Soviet whale struggling to maintain its own cultural identity in every art form.
Bulgaria is a small nation with an ancient and proud culture stretching back to the time of Alexander the Great. From 1945 Bulgarian musical life fostered a distinctive school of trombone playing, with a rich teaching tradition, producing a substantial body of superb recital and study material. Today the country is home to a community of talented and prolific composers – and Edition Elm has committed itself to both documenting the past, and encouraging the contemporary. Every piece in Elm's collection has been chosen and edited by professionals, and is presented in performing materials of the highest quality and clarity, complete with biographies of all composers. These works are an invaluable addition to both personal and institutional libraries, and I have no hesitation in recommending them to performers and teachers internationally.
Professor for the interpretation of contemporary music
Guildhall School of Music and Drama, London
Professor of Sackbut
The Royal Conservatoire of Scotland, Glasgow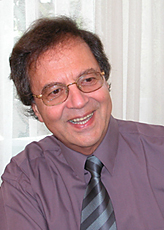 I ardently acclaim the appearance of Edition Elm and the idea to publish the works of Pantcho Vladigueroff. This rectifies a serious deficiency in Bulgarian musical culture and represents a significant contribution to the consolidation of national conscience and self-confidence.
Leading modern Bulgarian pianists are involved as editors and exponents in the preparation of this publication. These are people who were close friends with the composer and through their personal contacts with him had an opportunity to acquire knowledge and understanding straight from the horse's mouth.
The print is state-of-the-art technology and easy to read.
I wish the publisher success with his noble mission.
Former Professor of Piano
Sydney Conservatorium of Music